Filter by Category
Exercise & Outdoor Fun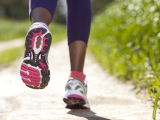 Fall Walking Club - Hampden

Sep 25, 2018 at 5:30 pm

, runs for 15 weeks
Too cold, dark or slippery to walk outside? If so, you can join our popular indoor walking club.
Call us (862-6422) for more information or instructions on where to start your walking program.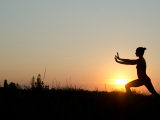 Registration Unavailable
Tai Chi for Arthritis and Better Balance
with George Manlove

Sep 11, 2018 at 10 am

, runs for 15 weeks
The ancient art of Tai Chi can improve balance and confidence in walking, can help students relax and reduce levels of stress and tension and can provide you with a good workout. You'll learn from and work with a certified Tai Chi instructor in this 6-week, low impact fitness class.
To register for this class, call us at 866-4119.
Course Fee: $5.00 drop in rate each class, payable to the instructor.
Zumba!
with Morita Tapley

Sep 25, 2018 at 5:30 pm

, runs for 15 weeks
Zumba involves dance and aerobic movements performed to energetic music. We have new music and choreography. Come alone or bring a friend with you.
Your course fee buys you 6 workout sessions that you can choose to use whenever you want until December 31.