Filter by Subcategory
Business & Skills Training
Registration Unavailable
CNA Certification Training
with Lynn Johnson

May 20, 2019 at 5:30 pm

, runs for 15 weeks
Looking for an affordable CNA course?? Our popular 180 hour CNA course is scheduled to start April 8. The course will run on Monday and Tuesday nights and Saturday mornings.
The $695 covers your tution and textbook. We also offer convenient payment plan options.
To receive an application, call us (866-4119) or respond to this advertisement. Do not send in an application with payment for this class.
Contact us and we will send you an application. 
Exploring Careers Workshop
with Sarah Joy Chaples

Mar 12, 2019 at 5:30 pm

, runs for 1 week
If you are thinking of exploring different career options, this free one-night workshop will be of great help to you. We'll examine your work values and interests, explore local projected growth industries and identify skills, education and training needed to start a new career.
Course Fee: FREE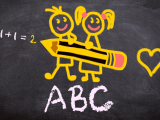 Substitute Teacher Training
with Matt Tardie

Feb 27, 2019 at 6 pm

, runs for 1 week
This one-night workshop will provide people who are interested in becoming a substitute teacher, the basic information that they need to know.
We'll cover topics such as eligibility to substitute teach in Maine, classroom management, learning strategies, practical 'survival' tips, State law in regards toconfidentiality and student rights, and the substitute teacher application process required by RSU 22 (Hampden), RSU 26 (Orono) and RSU 34 (Old Town).